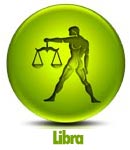 Libra (Thula Rasi) - 2019 Astrology Predictions      (Chitta-2,3; Swati-1,2,3,4; Visakha-1,2,3)
SATURN Favourable  transit in the 3th house Dhanus (Sagittarius), during the whole year 2019 is favourable one may experience prosperity, wealth enjoyment, servant's influence, power, recovery from disease, victory over enemies etc.
JUPITER Unfavourable transit in the 3rd house Dhanush (Sagittarius), (from 30th March to 22nd Apr) and (from 5th Nov till the end of the year ) will give negative results as troubles due to loss of property, despair, mental agony, loss of place or position and wealth, quarrels, difference of opinions and mental tensions, etc.
JUPITER Favourable transit in 2rd house Vrischikam (Scorpio), (from the beginning of the year to 29th March and again from 23rd Apr to 4th Nov 2019) experience gain of wealth and enjoyment, good family relationships, etc.
RAHU transit in 10th house Karkatakam (Cancer) (from 24th Mar till the year end) will give vast learning and fame but financial losses etc.
RAHU Unfavourable transit in 9th house Mithunam (Gemini), (from 24th Mar till the year end) will give much suffering and will not do even his religious duties, suffer from enmity, cases of imprisonment,
KETU Unfavourable transit in 4th house Makaram (Capricorn), (from the beginning of the year 2019 till 23rd Mar) may experience fever, disease of blood or stomach, loss of character etc.
KETU Favourable transit in 3rd house Dhanush (Sagittarius) (from 24th Mar to the end of year), new position of authority, financial betterment, gain good health, etc.
MARS in favourable transit houses as 3rd, 6th, 11th may experience new position of authority, financial betterment, gain good health, victory over enemies, relief from troubles, independence, wealth and cheers etc.
MARS in unfavourable transits as in 1st, 2nd, 4th, 5th houses may experience troubles from superiors, displeasure, loss of money, obstacles, quarrels, disputes, excess bile and ill health, more enemies, trouble from son, loss of energy etc.
VENUS transiting in favourable houses as 3th, 4th, 5th, 8th , 11th 12th houses may give honour, clothes, building houses, happiness and pleasures, virtuous, good children, wealth, wealth from friends, good food, perfumes, bed comforts, gain in wealth, royal honour, new status prestige, birth of child, auspicious ceremonies at home, fame, etc.
VENUS transits of unfavourable houses and 7th, 10th causes disgrace, quarrels, disputes and misunderstandings, diseases, gain from wicked people, bad company etc.
Mercury transiting in favourable houses as 4th 6th, 8th, 10th,  11th houses one may experience gain of money, family happiness, victory over enemies, happiness, higher status,  new clothes, enjoys good company, mental peace, comforts from children, etc
MERCURY transiting in unfavourable house as 3th, 5th, 7th, 9th, 12th, 1st , 2nd, gives unfavourable results as disgrace, dishonour, afraid of troubles, royal displeasures, no enjoyment, misery, anxiety, less bright in outlook, upset in health, obstacles, troublesome journeys, loss of money due to wrong advise, separation from son and spouse, etc.
SUN in favourable houses as 3rd, 6th, 11th one may experience new status, observing dharma, happiness and joy, recoupment of health, victory, fame and success, success in business, honour in work place, good health, financial improvement, higher position, prosperity, etc.
SUN transiting in unfavourable house as SUN transiting the 5th, 12st, 1st, , 2nd, 4th, 5th to 8th, 10th, one may experience loss of prestige, ill health, wandering, fear, anxiety, more work and less income, litigations, disease, official displeasure, separation from son or relatives, stomach disorders, fears, sorrows, quarrels, journeys, etc.
Summary :
The natives, in general, may experience very results in the year.  Financial growth and gains are indicated.  Get help from relatives and friends. Financial and court related matter may be favourable and gives positive results.  Employees may get professional upliftment and financial gains.  Strong encouragement for students in education and they get good score or rank in competitive examinations. Business people may experience good profits and successful business expansions, encouragement for new investments.  Favourable Real estate, liquor, cotton and leather business.  People who aspire for abroad education and employment indicated to be favourable this year second half.  Computer and Technical related people have good progress.  People who are waiting for marriage and child birth may experience better time.  Politicians and have better time and will retain their positions.  Agriculture people may gain good profit and encouragement. Good family life and long pending fixed assets cases may be giving favourable results.  Favourable for foreign studies. Job transfers are indicated as per individual's choice.  Minor problems related to gynic related matter.  Restlessness, worries, lot of hard working and health related concerns to father are indicated.  Settlement of family related disputes and long pending legal issues may get resolved.
A detailed analysis in the back ground of Vimshothari dasha System and Analytical charts interpretation by expert astrologer is necessary and will give better focus on the events take place more accurately with remedial measures.
Lucky numbers : 5, 6
Remedy :  Aditya Hrudayam, worshiping Hanuman
Wearing recommended genuine stones by expert astrologer